Still a mile to run: 2016 Australian fantasy industry update
The good news is that we have bottomed out and we are on the way up. The bad news is that there is still a massive mountain to climb.
It has been around 12 months since I wrote the first of these industry update articles, in what is probably going to be an ongoing series. Back then, I was expressing hope at a time when there wasn't much hope around, with the Australian fantasy industry halving in a mere three years, losing all of the gains of the previous decade. A year on, and there is much more scope for optimism, starting with the basic numbers.
Annual AFL fantasy registrations were up 10% across the board this year, with Fanhub's AFL Fantasy and News Corp's AFL Supercoach both showing about the same level of rebound. This was a welcome recovery from what had been a precipitous downward trend. Vapormedia's Real Dream Team was down, but that was more due to a lack of marketing strength compared to the two majors (the latter of which is run by Vapormedia). The real growth, though, came in daily fantasy where Moneyball was joined by a raft of small startups as detailed in last year's update, but also Draftstars which was backed by the Crownbet conglomerate. The financial support of a major bookie meant that Draftstars was able to secure the services of whitelabel specialist DraftDay to run the competitions, and committed to a promotional deal with Fox Sports, plus a significant TV and online ad spend. Perhaps most importantly, Draftstars was able to offer significant overlays (losses that the operator takes deliberately to entice punters), such that they were losing upwards of $50,000 some weeks. Altogether, the money that Crownbet has poured into the fantasy industry this year would have definitely reached seven figures, and probably eight when it's all added up.
Through work I did for my DFS aggregator site FanDaily, I watched the evolution of the Australian DFS market throughout the 2016 winter, in particular the AFL season. The FD/DK marketing is all based around creating millionaires in mass-entry multi-game tournaments, much in the way it is for poker which shares many structural features with DFS. They can afford to do that because of greater scale, of course, but it's also a legal concern, since they are not actually allowed to offer DFS competitions based on single games in the US. Draftstars launched early in the year with a massive series of lucratively-overlaid multi-day contests with guaranteed prize pools to attempt to build enough critical mass in the user base to justify their investment. This culminated in three of their Weekend Shootout contests in round 9, 10 and 11 with $50,000 guaranteed GPPs, none of which got close to filling with $15 entry fees. After that, Matt Sanders and the boys at Draftstars evidently had a rethink, because the Shootouts only reappeared later in the season and were down as low as $5,000 GPPs by the end of the year… but by that stage the single-game contests were regularly filling five-figure pools and even filled a $25,000 contest or two late in September. The lesson they learned, and other entrants would no doubt follow, is that Australian DFS players prefer the single game format. Is it because coaches can't get rolling lockout in DFS, and eating donuts from late outs in daily fantasy is even more of a fun killer than it is in annual? Is it because the randomness of single-game contests means the hardcore sharks and quants with their sophisticated statistical analysis engines and automated lineup builders have less scope to dominate the casuals with their gut feels? Is it because the game is over quickly and they get to reinvest later in the day? Probably all of those things and more.
So, why did annual fantasy improve its numbers at the same time that competition from daily fantasy started heating up? I don't know for sure, but I have a theory. Have you seen the Draftstars ads? Crownbet has had a history of fairly conventional advertising – whack up some text on a purple background, get some young bloke to voiceover it like he's back-announcing on Triple M, and crank up that one Wolfmother song – and the Draftstars ads are generic to a fault:
Now, I know that you see the Draftstars logo at the end of the TVC and all, but doesn't that just look like a bunch of blokes enjoying fantasy sports in general? There's nothing specifically DFS about it, apart from a few details in the droning American VO that people won't listen to anyway. My suspicion is that ads like this are rising the tide for fantasy that lifts all boats. That is not to say, however, that this is a criticism. There are two aspects to why ads like this are why they are. The first is that this is how the Americans do it in daily fantasy, and Australia is nothing if not a cultural outpost of America these days. Check out the first Fanduel campaign of their new look from earlier this year. Looks a lot like the Draftstars one, doesn't it? And the second aspect is that both the American and Australian DFS operators are responding to the same set of circumstances. Fanduel and Draftkings have only just gotten over a long period of inertia due to US lawmakers outlawing daily fantasy in certain states. Their early advertising campaigns focused more on the regular Joe who suddenly became a millionaire from winning a DFS tournament. Post the settlement of lawsuits, however, they have retreated back to the most pastel-coloured vision of daily fantasy as an experience, a passion, and an emotional journey. The Fanduel hashtag #SportsRich is a signifier of both monetary and life richness, but they are obviously seeking to downplay the cashola aspect to avoid further PR unpleasantness. I have a strong suspicion that this will end up helping annual fantasy, and already has.

I have heard some anecdotes from around the traps that community fantasy sites have had a rebound this year as well. DT Talk has had a better year, and FanFooty had a much improved set of figures, particularly after the Amazon Sydney outage mid-year. I am confident that the industry-wide rebound will continue on into 2017.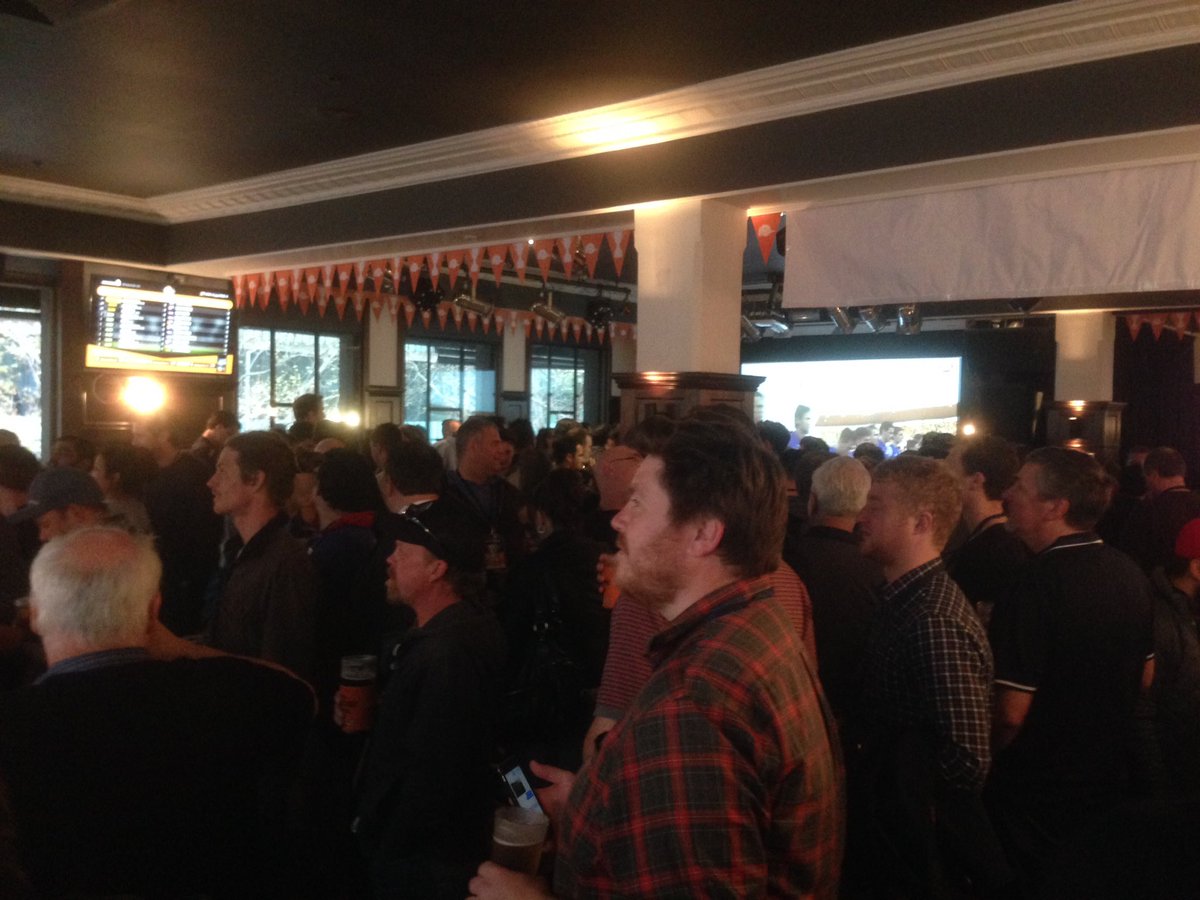 In the wake of the mooted merger between Fanduel and DraftKings in the States, Australia has already seen some consolidation as well. Top8 and Stadium Fantasy have both joined up with Sports Fantasy Pro, with none of those three getting much in the way of traction among users. Neither, to be brutally honest, have the likes of Fantasy Champ, FanSports, Fantasy King, Fantasy Games, TradeChamp or SuperDraft (from The Bench). Some of the domains for those sites already crash out, and it appears none of them have secured the external funding sources that they would have needed to continue as going concerns (tweet me if I'm wrong!). The demise of the Norfolk Island Gaming Authority this year will add further expense and effort which will probably be beyond the smaller contenders who would have to escape to the NT to get a licence. Meanwhile CoachKings, a free-to-play DFS venture by the Full House Group to support people going to pubs and clubs as marketing support for the hospitality industry, had a moderately successful first year culminating in a big grand final event at a pub in Melbourne attended by hundreds of punters (plus all of the punters' better halves), and will expand again next year.
Operationally, it is safe to assume that the only serious games in town in 2017 are going to be Moneyball, Draftstars, CoachKings, Sportsdeck and whoever else from the bookie industry comes along. I have been hearing persistent rumours about Sportsbet entering DFS, for instance, but haven't as yet been able to get confirmation. Perhaps the most relevant development this year on that score has been TopBetta's "fantasy racing" product. I put that phrase in quotes because although their product is technically fantasy sports – in the sense that you use a virtual currency to try to outcompete with other punters in maximising your investment using your judgement to predict sporting results – the resultant product looks like a betting tournament, not much like non-racing daily fantasy at other sites. The "fantasy" is pretending to be a high-rolling gambler where you win by earning the most virtual money from making big dollar bets, not by scoring the most virtual points from picking a team and pretending to be a coach. This may be a fine hair to split, admittedly. Nevertheless, an anecdote from this article by TopBetta's whitelabel partner G1X caught my eye:
But the TopBetta experience in running fantasy tournaments also includes offering a service to bet on real racing and they have seen evidence of shifting "gaming" players into the wagering market — 90 per cent of fantasy players with TopBetta are becoming actual punters.

TopBetta's platform was launched last October 5 with rapid customer acquisition leading to a Melbourne Cup day "tournament" with $100,000 in total Prizemoney with players paying $100 to kick off with $10,000 BettaBucks. (Professional bookmaker Rob Waterhouse won first prizemoney.)
If the Waterhouses are the new Australian fantasy sharks, then there must be some bloody chum in the water! But seriously, 90% conversion of fantasy player to gambling punter is a massive number which competitors will be looking at with envy, though I would like to have seen what the overlay was on that contest. The caveat I would apply to that is that TopBetta's product is so similar to traditional betting in the first place that it's probably not attracting the casual fantasy coach but a demographic that was going to punt anyway, or was already punting at other outlets. The more important number would be that of conversions from Draftstars to Crownbet (and vice versa, I suppose), which haven't been released as yet.
The bookies who haven't dipped their toes in yet are the ones who have the biggest decision to make. 2016 was always going to be about validation of the daily fantasy market, and for the bookies it was always about validation of fantasy as (a) a gateway drug to their gambling operations, and (b) a way to diversify their customer base to more casual players of "games" rather than "gambling", with the attendant lessening of regulatory pressures from problem gambling. TopBetta has validated (a), and Crownbet has validated (b) and probably (a) as well. Are their competitors going to build their own products, or buy Moneyball to get a head start? Or does the massive increase in traditional gambling post the 2009 High Court decision allowing mass media advertising mean that fantasy is going to be a drop in the ocean anyway, and can be safely ignored? The 2017 preseason has a lot of enticing narratives on the training track, but this is one that will be played out in boardrooms across the country that could have big implications for mainstream sports.