How will the latest injury updates shape your fantasy team?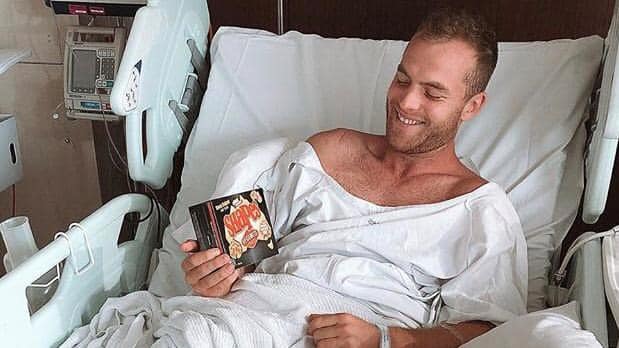 As the season draws ever closer, fantasy coaches will be impatient to put the finishing touches to their squads for the opening week. Inevitably, however, there are some top players who are either still recovering from injuries or have managed to sustain new ones in preseason training. Let's take a look at who is crocked and how it might shape the opening moves of the 2019 campaign.
Mitchell out for the season?
On 10 January, Mitch Cleary tweeted the news that Hawthorn midfielder Tom Mitchell had been rushed to hospital with a suspected broken leg following a training accident. Hours later, the team issued an official statement confirming that he will be out of action for the foreseeable future, and will probably miss the entire season.
A few days ago, if you had checked a site like https://www.unibet.com.au/betting, you would have seen him favourite to top the disposals rankings for the second season running, and it will come as no surprise that he is also an immensely popular pick in the fantasy league, despite his high price tag. Mitchell's absence will give players like Liam Shiels and Chad Wingard the opportunity to stand up and be counted.Check out the latest deals on Rebel Sport Catalogue.
Questions over Dan Menzel
Daniel Menzel's full induction with his new team the Sydney Swans has been postponed as he continues his recovery from groin surgery in December. The surgery was pre-emptive, aimed at improving his performance and durability in the long term, as he had been suffering from pain and flair ups throughout last year.
Menzel is tentatively scheduled to return to full training by mid-February. While not such a significant figure in the fantasy leagues as Mitchell, his move to Sydney could nevertheless cause some interesting ripples. For example, his presence is likely to lead to players like Isaac Heeney and Luke Parker seeing more action in the midfield.
No date for Docherty return
It's déjà vu for Carlton's co-skipper Sam Docherty. In November 2017, he ruptured an ACL in training, and the reconstruction meant he was out of action for all of last season. Last month, he did the same again. The coaching staff are remaining tight lipped, but all the indications are that this is no less serious than last time, so it seems improbable that Docherty will play any kind of role in the 2019 season.
Docherty seems certain to have been a favourite among fantasy coaches, particularly those with soft hearts who cannot resist a Cinderella story. The fact that he would have been heavily discounted might have been a factor, too. Now, there will be some hasty re-thinking of strategies. Kade Simpson, Will Setterfield and Nic Newman are all names that will be attracting increased attention with Docherty out of the equation.
Watch this space
As preparations for the new season go into their final, frenzied, phase, there are certain to be more surprises and curve balls coming. Keep a close eye on the injury reports to ensure your fantasy team is ready for whatever the new season will throw at it.