St Kilda Reach Boiling Point Amidst Board Shake Up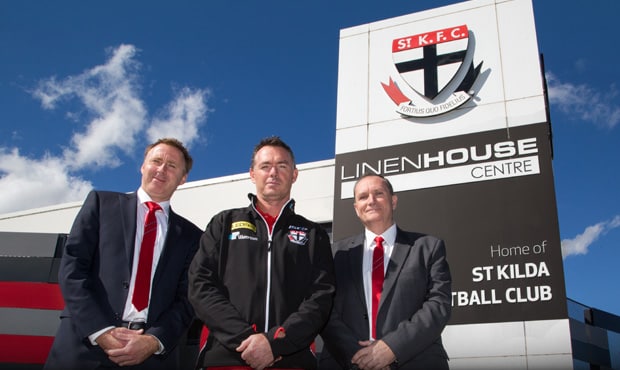 Former St Kilda players have ripped into the club's hierarchy amid rumours of a massive shake-up when the current dismal season draws to a close. The Saints are assured of a bottom four finish this season after picking up just four wins in 20 games. It is a terrible return when expectations were so high at the start of the campaign, and the situation is unlikely to improve any time soon. St Kilda is mired in debts believed to top the $10 million mark and tensions are simmering inside the club, with journalists predicting the situation will soon erupt.
Former Saints captain Nick Riewoldt said fans' patience is wearing thin due to the "dire situation" the club finds itself in. "I really feel for the club and for the members of the football club because a really transparent rebuild hasn't gone to plan," he said. "The club and the administration ask for a lot of patience from the supporters but you just feel now that that's starting to wear really thin."
An example of how far St Kilda's star has waned comes from the odds on the next round of fixtures. The Saints are the home team, but they are all the way out at $5.25, making them massive underdogs, while Hawthorn are just $1.17 to beat them. That is a huge disparity, and it is worth checking out a guide on how to read odds if you are uninitiated. That gap is stark, despite St Kilda enjoying shorter odds than Hawthorn before the season began, with most pundits tipping the Saints to finish above them.
Grant Thomas, a former St Kilda coach, football boss and player, waded in, claiming that the Saints are decades away from adding to their sole premiership, recorded all the way back in 1996. "I mean, it's not the foreseeable future," he added. "At the moment you have Peter Summers and Matt Finnis. They're lovely people and they want the best thing for St Kilda. But you get sucked along in their slipstream. I'm not sure they are at the cutting edge of what's required to be successful. They seem to me to be quite pedestrian and quite placating in their approach to footy. You just want something a little more intense and focused, stronger leadership to deliver success."
That was a damning indictment, and he went even further. "Unfortunately, St Kilda are littered with poor decisions and we invent ways to stuff things up and shoot ourselves in the foot," he said. "It's just a fact of life. It's undeniable and in a lot of ways it's a tragedy. It starts at the top. I don't put it down to coaches." Tension is boiling over between chief executive Finnis and football boss Simon Lethlean and squabbling reigns at a boardroom level. The situation is set to come to a head when the season ends and the various executives try to figure out how best to regroup.
President Summers is due to step down next year, but he could be forced out a year early amid an intense power struggle. Jim Watts and Andrew Bassat are in the mix to take over as new president, and the board is said to be split over who should take the role. Coach Alan Richardson's job is on the line, although football boss Simon Lethlean recently backed him to remain in the role in 2019. Yet Riewoldt branded that "an inconsequential statement" and said the club needs to be more flexible as it bids to turn things around. "You need to still have that agility to act and do what is best for the football club, whether that's keep people, make sweeping changes, that will play out and the people that are employed to make those decisions will do it," he said.